How To Make Insta-Worthy, Radiant, Reindeer Food With Eco-Friendly Edible Glitters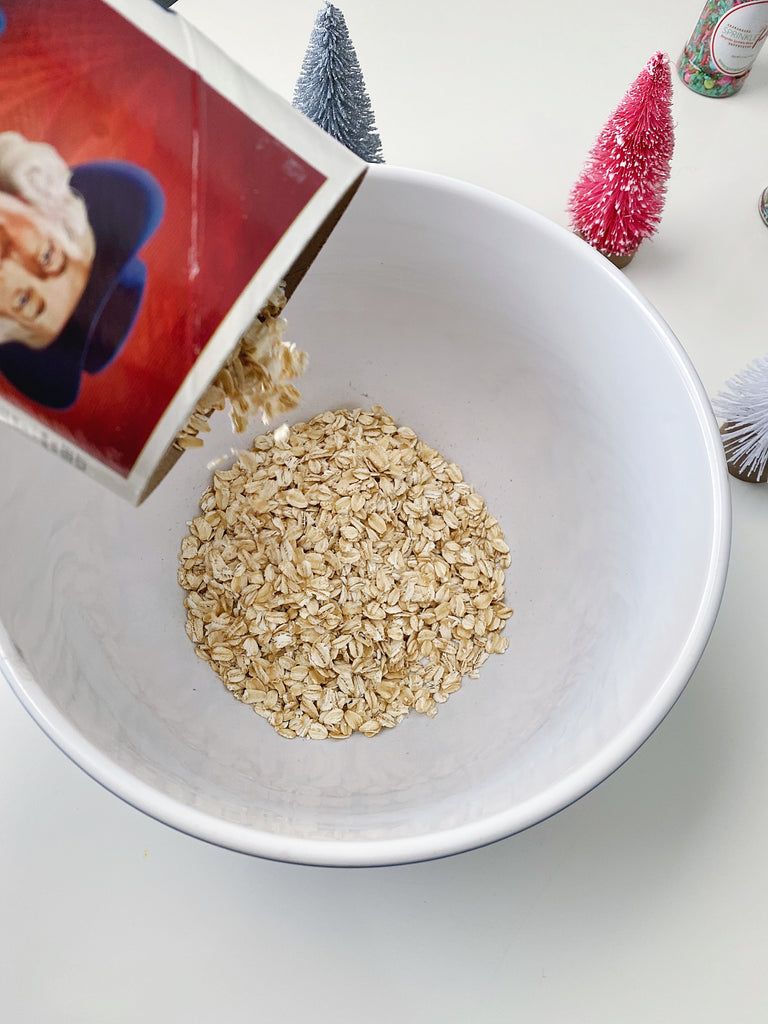 We love gathering the family together to sprinkle reindeer food on our front lawn as one of our most memorable holiday traditions. This year, we are adding
glitz
to the mix, while doing our part to treat the environment with the extra love and care it deserves. 
To make reindeer food you must have the key ingredients: dry oats and glitter! 


Without a little shimmer to catch their eye, how else will the reindeer be able to guide Santa and his sleigh to your home as they are soaring through the sky? This year, we are using eco-friendly edible
glitters
to serve Santa's reindeer
sparkle that is safe
.
Sometimes all that glitters isn't always gold. Families have been sprinkling reindeer food for years, but many are not aware of the dangers of using plastic craft glitters on their lawns. Traditional craft glitters are considered a microplastic. Microplastics are very harmful to human health and the environment. Scientists are discovering that glitter is a major contributor to this global issue, especially with the rise in outdoor music festivals and birthday parties.
By using craft glitters in your reindeer food, you are contributing to many environmental risks. Glitters get washed in our water supply and into our rivers and oceans, injuring and contaminating our marine life. Curious critters discovering the oats from your reindeer food remains will also get a belly full of plastic. This leads to a vicious cycle, and the list of environmental risks goes on and on, and that's why scientists are urging us to stop using craft glitters, especially outdoors.
Bakery Bling™ was made with these harmful glitters in mind. CEO, Lauren Brooks, was shocked when she discovered that most edible glitters on the market were not were not edible at all. These glitters are the same glitters that you would find in the craft aisle at Walmart and are meant to be removed before consumption. Fortunately, Bakery Bling™ is 100% edible and made with ingredients that are approved by the FDA, which means they are safe to eat and are far more eco-friendly than craft glitter. That's why we are making
Bakery Bling™
Glittery Sugar™ and Edible Bling a new staple in our holiday traditions. Plus, it looks darling. I mean, just look at it!
Let's get started!!
The first step to making reindeer food: pour dry oats in a bowl:
2nd Step: Add Glittery Sugar
™
! We used our pink festive mix for the holidays, Sugarplum Fairy and added a few gold stars for fun.
Although you need a little glitter to guide Santa's sleigh to your home, if you are sprinkle obsessed like us, you can add a special sweet treat for his reindeer! To customize your reindeer chow even further, add festive sprinkles of your choice to the mix. For this step, we recommend checking out our besties over at
Sprinkle.Pop
! Featured is their Fahoo Fores mix, one of our favorites for the holidays!
What kid (and adults too, let's be real..) doesn't love glitter and sprinkles? To make the most fabulous reindeer food of all, we recommend: dry oats, Bakery Bling™ Glittery Sugar™, and Sprinkle.Pop sprinkles!
Snow Queen Glittery Sugar
™
+ Oh Snow Cute Sprinkle Pop Sprinkles