Bakery Bling Will Change the Way That You Decorate Cookies for Santa This Year!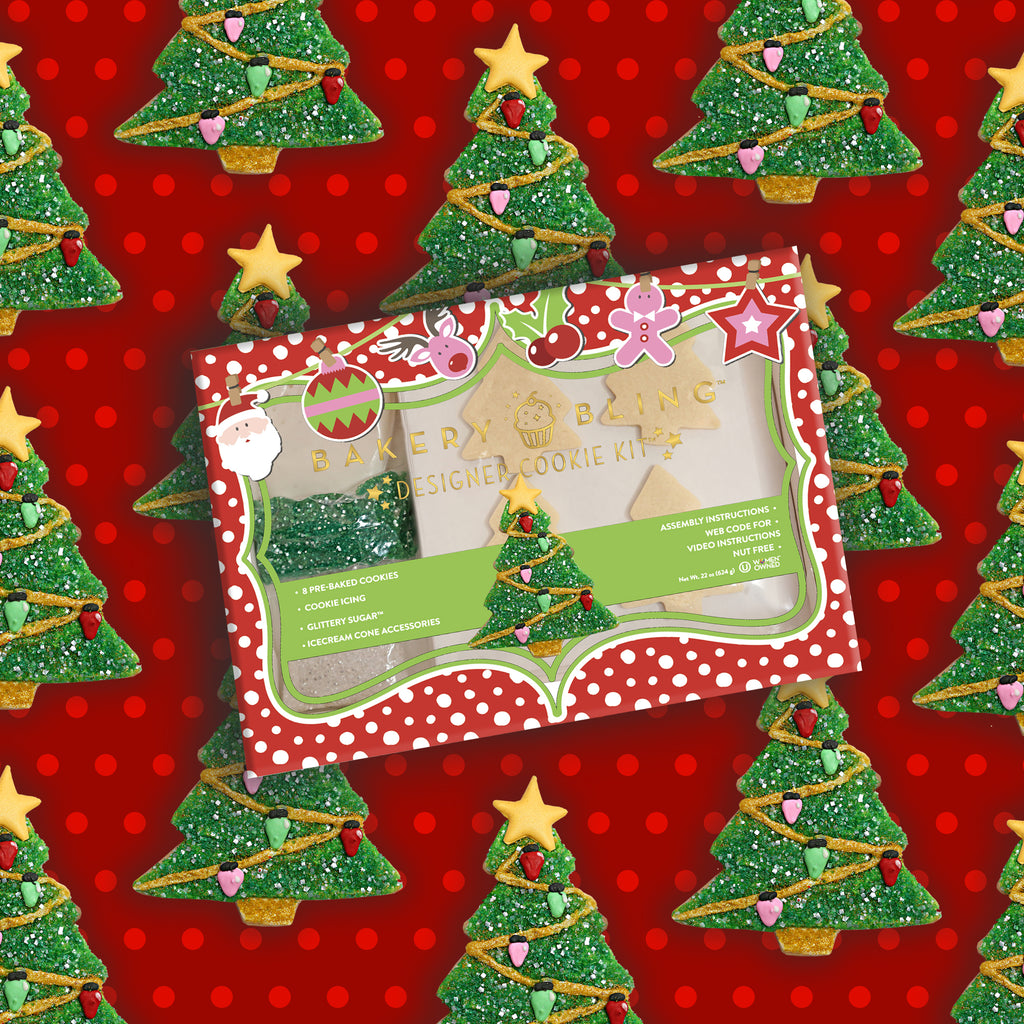 We are adding a whole lot of sparkle and fun to the way you decorate cookies for Santa this holiday season.
Our amazing team at Bakery Bling™ has released four fabulous Designer Cookie Kits for the holiday season and they are selling like hotcakes, so you want to get your hands on them ASAP before they slip away with the winter season.
Available this year are:
 Snowman Designer Cookie Kit:
 If you are not familiar with Bakery Bling™'s Designer Cookie Kits, they were designed with busy lifestyles in mind. Everyone wants to decorate fabulous sugar cookies, but sometimes dealing with the hassle and mess of baking isn't worth the amount of time and effort put in, and paying a professional to provide cookies for all of your events can be expensive.
The Designer Cookie Kit is only $9.99 and comes with everything you need to decorate professional-looking cookies without ever having to pre-heat your oven.
Each kit comes complete with 8 pre-baked sugar cookies, delicious cookie icing, luxurious, 100% edible glittery sugar™ and edible candy or icing accessory pieces. The kits are made in a nut-free facility and packaged with love and shipped right to your doorstep! 
Also new to the world of Bakery Bling this holiday season are our NEW Designer Cookie Houses! 
Available in: 
Pink
and Red and Green:
You can also use our online Store Locator to see if a Target Fresh Bakery or your local grocery store carries Designer Cookie Kits near you! 
Dazzling Deals: Take 10% off of your entire order with code: BLINGLIFE